C&S Acquiring 12 Tops Stores per FTC ruling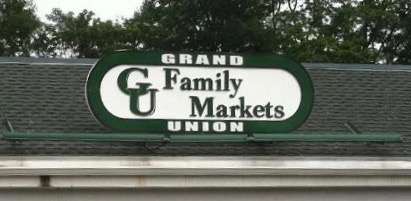 INFORMATION TO KNOW FOR MEMBERS WORKING AT THE AFFECTED STORES
Watertown #589, Watertown #597, Owego #579, Cortland #517, Peru # 713, Warrensburg #701, Saranac Lake #707, Norwich #569, Cooperstown #568, Sherrill #364, Rome #587, plus one non-union store.
"We believe that this merger will be a positive for our membership, preserving union jobs and strengthening the company's prospects into the foreseeable future," said Frank DeRiso, president of the UFCW Local One. We are pleased that we have an agreement with the new owner and they are committed to retaining all of the existing union jobs and contracts. We would like to thank the office of the NYS Attorney General, Senator Chuck Schumer and our UFCW International Union for their guidance, assistance and cooperation during this complicated process. This merger will be successful for both consumers and union members. " DeRiso added.
This entire process involving the merger between TOPs and Price Chopper as well as the sale (divestiture) of Tops stores to C & S is based upon a review and approval by the Federal Trade Commission (FTC). FTC's primary concern is that the consumer is not prejudiced or harmed by any merger or that any sale of a store(s) does not result in the consumer being harmed.
Local One has been in constant contact with the FTC since the merger was announced and initially took the position that if any stores had to be closed or sold based upon the FTC's investigation and review, that any closing or sale be a Price Chopper store not a Tops store.
Things you should know:
¨ LOCAL ONE attempted to stop any divestiture (sale of any TOPS stores).
¨ During the course of our negotiations with Tops and the FTC it became clear that the FTC was requiring the sale of certain TOPS stores not Price Chopper stores.
¨ Since Tops locations were chosen for divestiture, We negotiated with TOPs and found a union friendly buyer (C & S).
¨ Once C&S was identified as the buyer, we negotiated with them and reached an agreement where C & S will assume the current TOPS CBAs that are in effect. The result is that no terms or conditions of employment will change for bargaining unit members.
¨ In our discussions with C & S, we tried to get a severance package in case of future store closings or sale of stores. Although C&S has no intention of selling or closing any stores, we were able to negotiate an agreement with C & S that they would not close or sell any of the stores they take over from Tops for 18 months from the time that current Tops employees become C& S employees. Anticipated date is January 2022.
¨ C & S have assured us that they have no intention of closing. In fact, that are looking to grow. They hired the former President of Stop and Shop, Mark McGowan to oversee their retail division and purchased a number of retail stores in Wisconsin and Illinois.
¨ Union Reps along with Tops mgmt. will be at locations answering questions
A TOWN HALL IS SCHEDULED FOR WEDNESDAY, 11/10/21 at 4PM. AFFECTED MEMBERS WILL RECEIVE A PHONE CALL TO JOIN THE MEETING.