Terror at Tops in Buffalo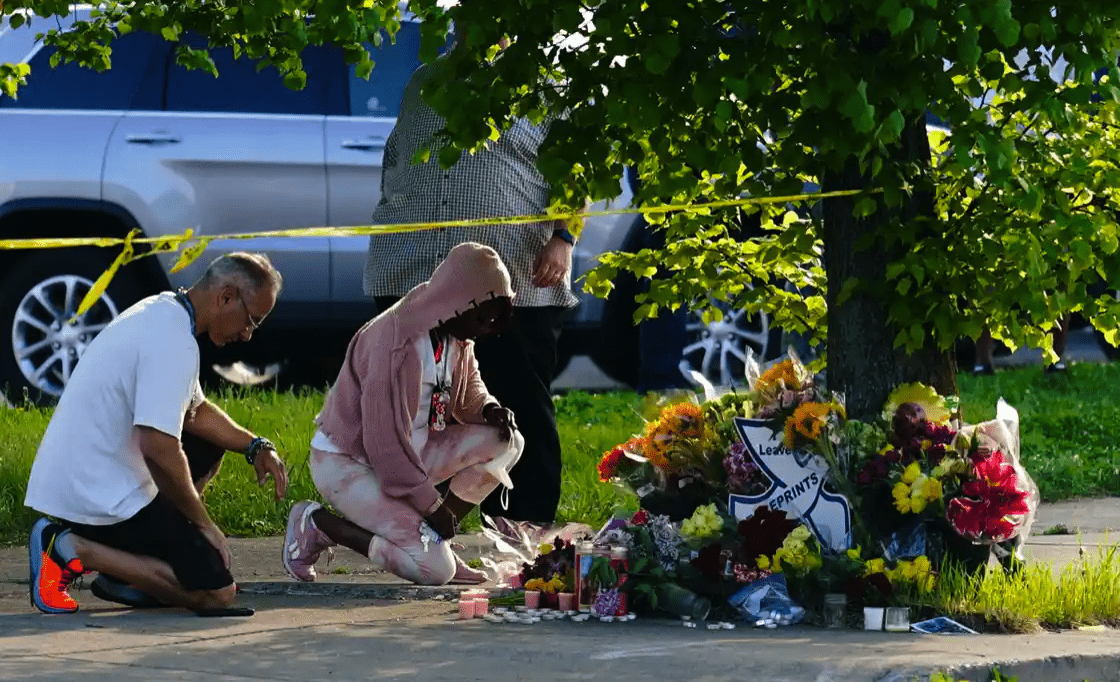 STATEMENT FROM UFCW LOCAL ONE
We are deeply saddened and outraged by the ruthless killings at the Tops store on Jefferson Avenue in Buffalo. This senseless attack, motivated by hate, was pure evil.
Our hearts go out to the innocent victims and their families. We pray for our members at Tops that witnessed this horrific act of terror. Our heart-filled gratitude is expressed to the first responders and to every single neighbor of the store that was impacted by this unimaginable tragedy.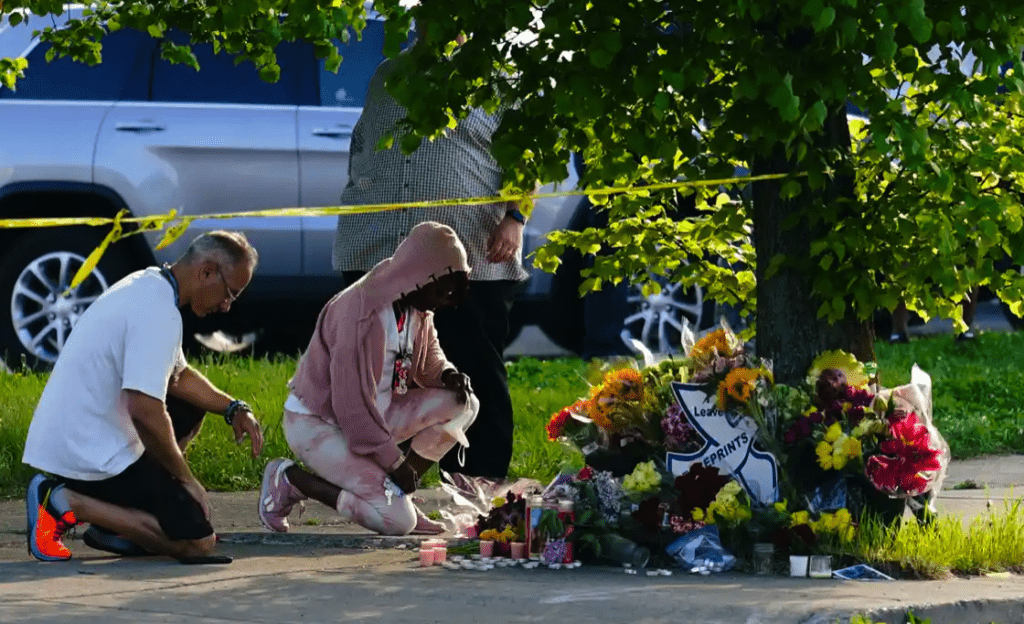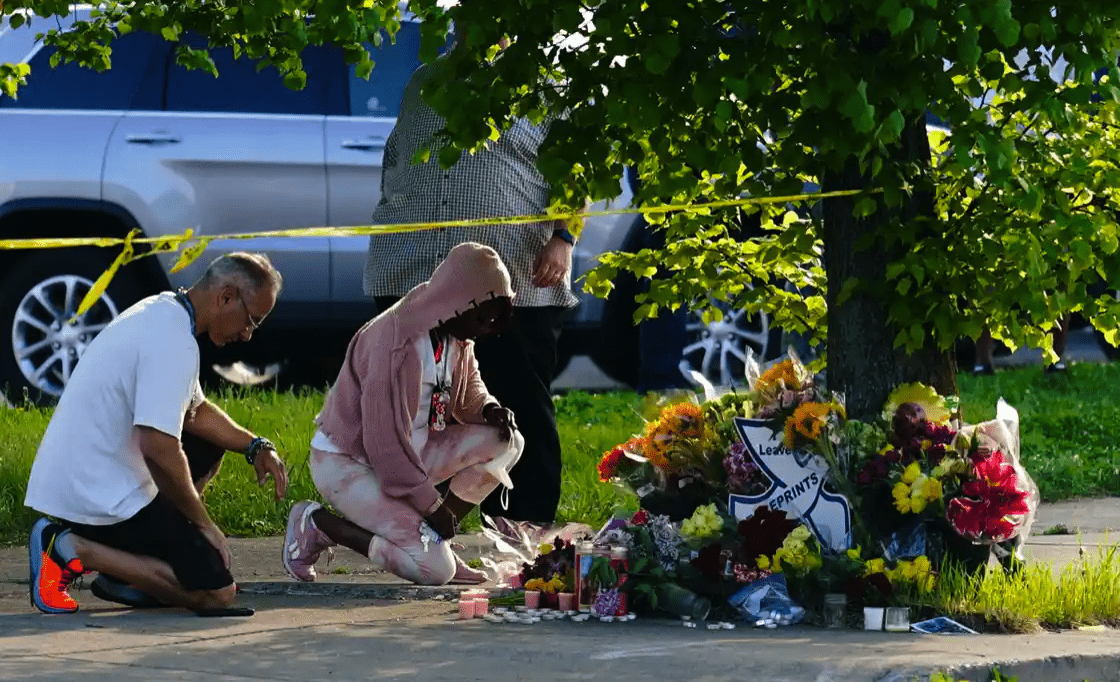 LOCAL ONE ESTABLISHES RELIEF FUND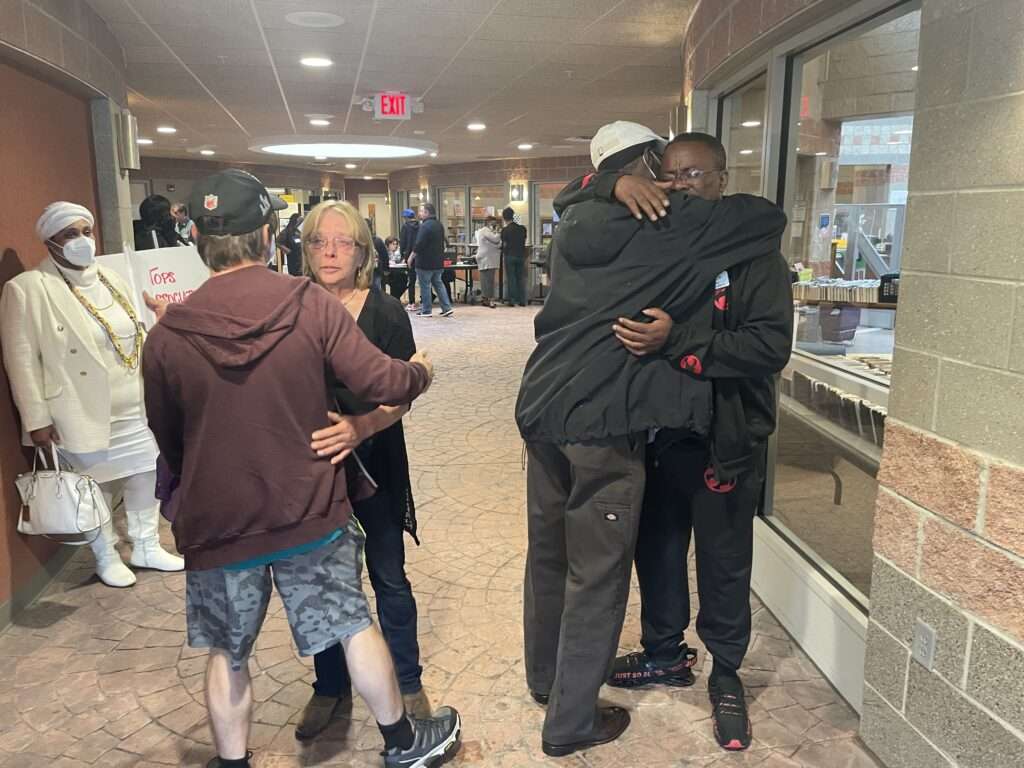 UFCW Local One has established a fund for members at the Jefferson Avenue Tops store UFCW Local One President Frank DeRiso announced today that a special fund has been established to benefit the members of the racially motivated domestic terrorist attack that occurred last Saturday at the Tops at Jefferson Ave.
Funds will be collected by the Local One Relief Fund, a New York Corporation and 501 (3) c non-profit, that was established to help members recover from disasters."The horror our members experienced from a racially charged terrorist is unthinkable." Frank DeRiso said. "This will be a long road to recovery for the victims of this tragedy and this is just one-way UFCW Local One is helping our members that were targeted by hate," DeRiso added.
UFCW Local One in conjunction with Tops has set up on-site grief counseling for the Jefferson Ave. members, and will have on-site grief counselors at surrounding stores starting on Monday, May 23, 2022.
Donations to the fund can be sent to:
Local One Relief Fund
5911 Airport Road
Oriskany NY 13424

One hundred percent of the funds collected will be given to the members of the Jefferson Avenue store, and a donation will be given to Aaron Salter's family. Aaron Salter, a retired Buffalo Policeman, and Tops security officer paid the ultimate price with his life and saved countless lives with his heroic actions.
PRESIDENT BIDEN AND FIRST LADY JILL BIDEN VISIT TOPS MEMORIAL ON JEFFERSON AVENUE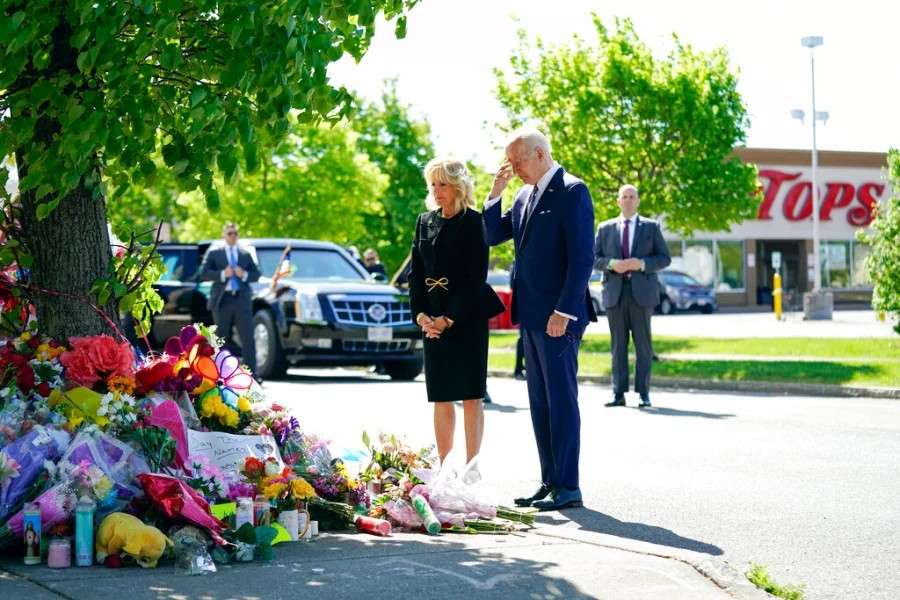 President Biden traveled to Buffalo, N.Y., to visit the scene of Saturday's racist massacre at Tops Markets on Jefferson Avenue, calling on Americans to reject white supremacy and criticizing the racist conspiracy theory that inspired the shooter.
"White supremacy is a poison. It's a poison running through our body politic, and it's been allowed to fester and grow right in front of our eyes. No more," Biden said in remarks Tuesday at a community center alongside local leaders. "We need to say as clearly and forcefully as we can that the ideology of white supremacy has no place in America."
"What happened here is simple and straightforward: Terrorism. Terrorism. Domestic terrorism," Biden said, calling the shooting a "murderous, racist rampage" carried out in the name of a "hateful and perverse ideology."
Counseling Dates and Times set up for additional Tops stores
Here are today's updates for upcoming dates times and places for counseling:
Store #401 – 450 West Ave.; Rochester, NY 14611 – Wed 5/18 4pm-8pm
Store #9 – 1000 Portage Rd.; Niagara Falls, NY 14304 – Thurs 5/19 3pm-7pm
Store #22 – 7200 Niagara Falls Blvd.; Niagara Falls, NY 14304 – Thurs 5/19 10am-2pm
Store #130 – 4235 Military Rd.; Niagara, NY 14305 – Wed 5/18 3:30pm-7:30pm & Thurs 5/19 11am-3pm
Store #239 – 1740 Sheridan Dr.; Buffalo, NY 14223 – Wed 5/18 4:30pm-8:30pm & Thurs 11:30am-3:30pm