Pharmacy Benefits/Mail Order/Diabetic Supplies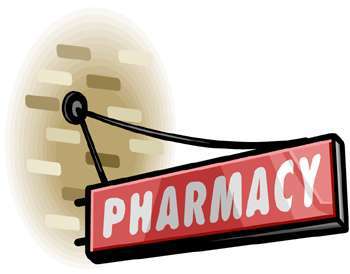 Effective October 1, 2019, HealthSmart will replace OptumRx as the Fund's Pharmacy Benefit Manager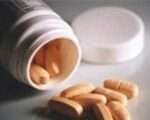 UFCW Local One Health Care Fund has contracted with Pharmacy Benefit Manager, HealthSmart to provide your prescription drug benefit.  The Fund has a network of pharmacies that you may use to purchase prescriptions at the co-pays outlined in your Plan Summary.  Please see the below information regarding your coverage.
Effective October 1st,  you will receive a welcome letter from HealthSmart that includes your new ID card(s).  You may start using your card on/after October 1st to fill your drug prescriptions at a HealthSmart network pharmacy or by mail order.  Please contact the HealthSmart number below for any questions regarding your prescription drug benefit.   
WELCOME LETTER (Click Here)

  Customer Service:  1-800-681-6912
Prescription Drug Reimbursement Claim Form (HealthSmartRx)
https://ufcwone.org/wp-content/uploads/2022/09/Prescription-Drug-Reimbursement-Claim-Form-2.pdf
30 Day Prescriptions (HealthSmartRx)
30 day prescriptions can be filled at any In-Network retail pharmacy, Including Tops & Parkway Drugs.  Please see below the list of Network Pharmacies.
Click Here for a List of Local Pharmacies in the Local 1 Network
Core Therapy Drugs (HealthSmartRx)
Core Therapy Drugs are those prescribed for treatment of specific disease diagnosis, i.e. Asthama, Diabetes, Heart Disease, COPD.   These drugs are limited to a $10.00 Co-Pay for Retail and a $15.00 Co-Pay for Mail Order.
90 Day – Mail Order Prescriptions (Express Scripts)
You have the option of filling maintenance drugs as a 90 day supply with a lesser co-pay through Express Scripts OR you can also fill at Parkway Drugs or any Tops Pharmacy.
Click Here to refill your 90 day script by mail
Specialty Drugs (Accredo)
Must be ordered through Accredo Specialty Pharmacy,  call 1-800-803-2523 or LOG INTO www.Accredo.com.
These drugs can be mailed to your home or at your request to your physicians office.
Click here for Accredo's Specialty Drug List 
Diabetic Supplies (One Health)
ORDER YOUR DIABETIC SUPPLIES BY CALLING ONE HEALTH at 

1-877-316-2460 
YOU CAN ALSO ORDER ONLINE AT www.onesourcemg.com
Co-Pay Maximizer (HealthSmartRx)
CLICK THE LINK BELOW TO FIND OUT HOW TO SAVE MONEY ON HIGH OUT-OF-POCKET COSTS OF SPECIALTY DRUGS.
https://ufcwone.org/sites/ufcwone.org/files/copay_maximizer_member_flyer_v4.5.pdf
IF YOU HAVE ANY QUESTIONS, PLEASE FEEL FREE TO CALL OUR CLAIMS SERVICE UNIT AT
​1-800-959-9497, Press 1, then Option 2 OR  EMAIL: healthcare@ufcwone.org