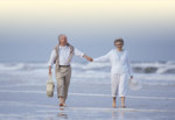 Pension Fund Contact Information
Phone: 315/797-9600 ♦ 1-800-959-9497 (Toll Free)
Fax: 315/797-0223
PLAN REPRESENTATIVES
Lauren Testa (Ext. 2278)
RETIREMENT PLAN COORDINATOR
Zachary Gehan (Ext. 2329) EMAIL: pension@ufcwny.org
Useful Links
Do you want to learn how to save, invest, and manage your money better? Check out this government sponsored site.
Everything you ever wanted to know about Social Security but were afraid to ask.
Have a Tax question?
If you are planning to file for Unemployment Benefits, you need to know the rules before you start drawing your pension.
ui.labor.state.ny.us/UBC/home.do (NY)
www.dli.state.pa.us/ (PA)
PLEASE SEE THE FOLLOWING FORMS FOR YOUR INFORMATION AND CONVENIENCE